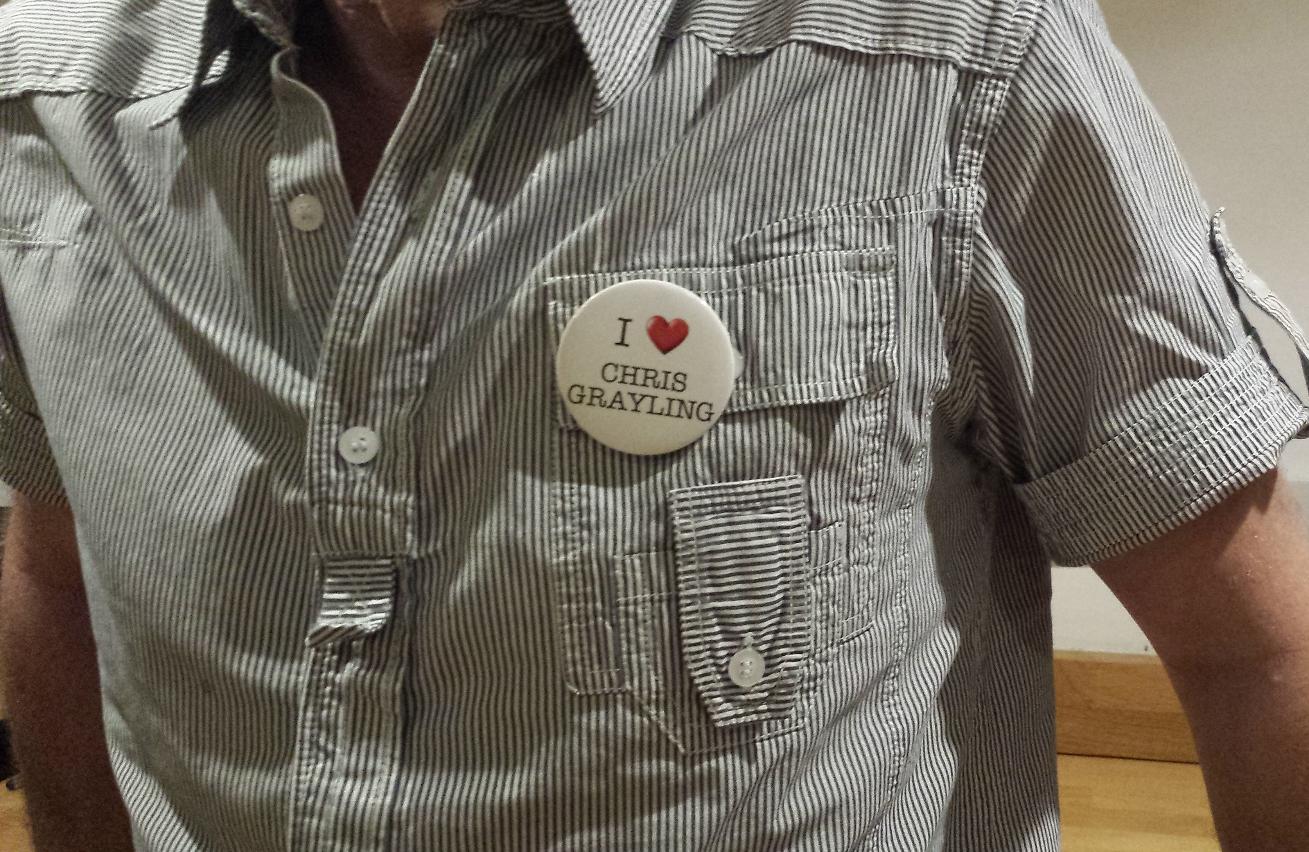 Amazon reviews of The Big Finish
Why is this trilogy not at the top of the best seller lists???
By DARIN on 18 September 2016
WHY IS THIS TRILOGY NOT AT THE TOP OF THE BEST SELLER LISTS???
I like the Chris Grayling's novels in the same way that I like craft beers, or greengrocers or stopping off the Autobahn to have a quick coffee in Baden Baden, because very often the real nuggets of quality and beauty are there, you simply must be prepared to look for them.
Dr Neil Mackenzie, the hero of this novel, is not some fictional construct, he's one of my mates. I'm Dartagnan to his three musketeers. I'm there, immersed in the story feeling very much a part of it. From the first page to the last I'm in the middle of it, experiencing the excitement, the tension, and the humour.
And Grayling writes with a wry sense of humour and a very easy flow. His observational wit reminds me very much of Bill Bryson. His narrative is pacy and never stodgy. The characters are real, interesting and consistent.
Of course you must read The Big Keep and The Big Sister before you get to this novel. It's very much a trilogy. All three books have one accolade in common though, they are all page turners, you WILL read past your bedtime. Enjoy. I did.
Characterisation generally is good - thugs are proper thugs and the who knew ...
By Amazon Customer on 2 September 2016
Neil Mackenzie is back on form in the third (and final perhaps?) book about the adventures of Neil, Gere and Rocky. The plot moves swiftly in The Big Finish with some subtle little twists here and there, and I found myself liking Neil a lot in this book. Characterisation generally is good - thugs are proper thugs and the who knew police women could be so accommodating - and Graying is on form with his dialogue and wit. The sub plot which puts Neil back into school and teaching is a masterpiece of observation and anyone who has worked in a school will recognise his staff room set up.
Highly enjoyable read
By icedaisy_1 on 29 August 2016
It's the final book and all seems lost when Rachel Wallis, the film star, marries another man. Luckily the other man is nowhere near as charming as Neil Mackenzie! A highly enjoyable read and some interesting moral dilemmas.
My favourite of the series to date - the dialogue is ...
By M A Day on 18 August 2016
My favourite of the series to date - the dialogue is even wittier, and I laughed out loud even more than last time. It was good to be reunited with Rocky, Gere and Neil again, and the plot was excellent - the ending unpredictable and satisfying, the characters like familiar friends and the action scenes nail biting and larger than life. I sincerely hope we get another instalment very soon, or at least a film of the books so far.
Banter and Banana skins. Neil Mackenzie private investigator. What a read!
By psoroon 16 August 2016
Another page-turning chapter in the life of unlikely hero Neil Mackenzie- Maths teacher turned private investigator. Raymond Chandler meets Notting Hill. A perfect beach-fantasy when you're on that all-inc.cruise and you need to soak up time between one cocktail hour and the next. The Big Finish is hopefully not the last of the series, though I notice that chris Grayling has dubbed this a trilogy. Dr. Neil attends the wedding of the superstar (Julia Robertsesque) lover he let slip between his clumsy fingers. Back home he is being stalked by persons unknown while his work-life has returned to the mundane following of an adulterous woman. He also does supply-teaching at a bizarre grammar school as a cover for private-dick-work (sic). All in all racy, fun, tongue-in-cheek romp from start to..The Big Finish. One-liners litter the prose and if you like a riot of non-PC banter, join Dr Neil and his mates Rocky and Gere as they tackle the grubby underworld of Tunbridge Wells.
A complete page turner!
By A big fan On 15 August 2016
Let's hope 'The Big Finish' really doesn't mark the end of an incredible series of adventures for Neil Mackenzie and indeed, Chris Grayling. Never has a summer's day passed so quickly as one spent living vicariously through the enchanting, entertaining and thoroughly exciting journey that springs to life from the pages of this book. An encore is already long overdue.
Within the genre, this is a must-read.
By Kindle Customer n 14 August 2016
"The Big Finish" is the third in the Neil Mackenzie trilogy, though I sincerely hope that the title is not indicative of Grayling's own literary career plans. This latest offering showcases some seriously impressive literary sleights-of-hand and – in my view anyway – puts the author firmly in the league of master storyteller. I found myself taking a quick, sharp breath on more than one occasion, and this despite my preconception that I had the measure of a Grayling-plotline from his previous books. If the Wilkie Collins' criteria for success is applied ("Make 'em laugh; Make 'em cry; Make 'em wait") then Grayling really only has the middle one to work on now. Well worth the time involved, and if the quality and style of the writing continues to develop I may just have found a new must-read author.
Chris Grayling does it again!
By Black Knight on 25 July 2017
This, the last (sob!) instalment in the Neil Mackenzie trilogy is a real page turner. I took two books with me on holiday this year but finished "The Big Finish" all too quickly. This high paced, adrenalin-fuelled, roller-coaster takes us on another action-packed journey. This time the action moves snappily between Hollywood, the Greek isles and Kent! This is the best of the trilogy, but it will make much more sense if the you read the other two books (The Big Keep and The Big Sister) first – you will not be disappointed! Yes, the crime fighting duo, Rocky and Gere are back to help Neil get out of another tight fix. But this time, the feline twosome Santi and Dennis are in the action. If only they could talk, what would they say? "Is that all the crime fighting for today, Dad, can we now have some Felix?" Intrigued? Then you know what to do. I think Colin Crabtree should get his own novel!
End of the trilogy? I want more.
By Wurzelreader on 11 June 2017
Have read all 3 if this trilogy and thoroughly enjoyed every single page. Well written fast moving thrillers with normal everyday people getting involved in an international adventure without ever seeming far-fetched. Written with a great sense of humour which suits me down to a tee. If I was 10 years younger and single I'd be searching out the main protagonists and insist in being mates with them (yes I know it's fiction but I can dream ). This book does tie up the storyline adequately, but please Mr Graying, why stop there? There must be potential there for many more episodes, I can guarantee you'll sell at least one copy of any more you write.