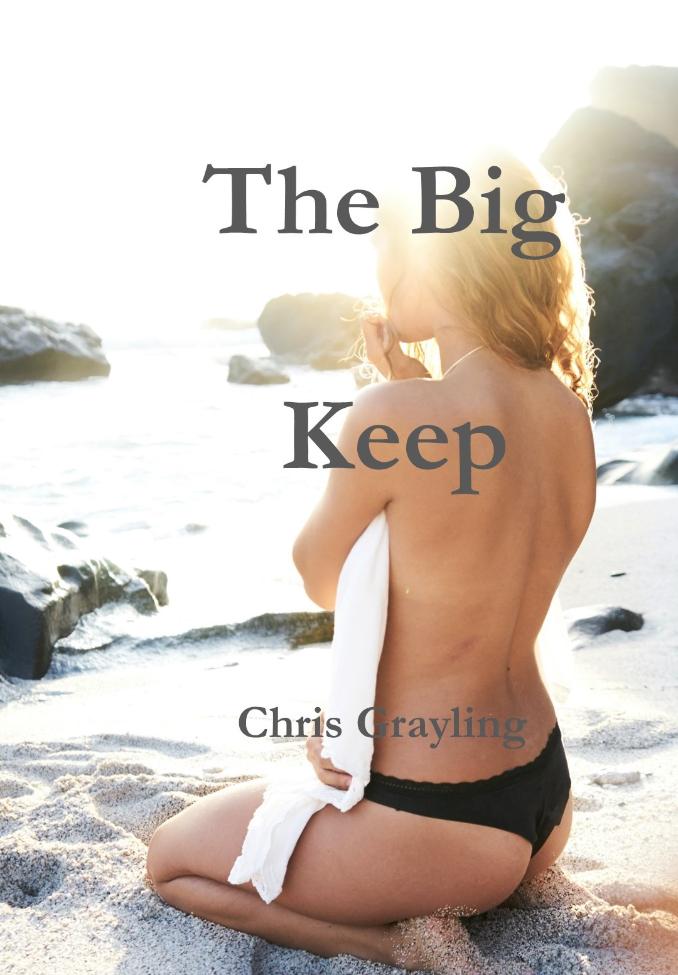 Blurb
Dr Neil Mackenzie's life was boring – well what do you expect if you teach maths and live in Tunbridge Wells? That is until one of his old students needed his help. It wasn't a tricky equation she couldn't do either – no Grace wanted him to help her steal back the £50,000 Marc Gilbert had defrauded from her mother. And if that wasn't enough there was Reina, the Greek waitress he couldn't quite forget and Sasha, Gilbert's sexy girlfriend to keep him on his toes. Not to mention Rocky and Gere, friends guaranteed to keep him laughing as he finds himself becoming more like his boyhood hero Philip Marlowe than maths boffin.
l
July 2023
The Big Keep is the first Neil Mackenzie outing. It introduces him as he is then in 2008, a divorced and world-weary Head of Maths at a grammar school in Tunbridge Wells. He's in his mid-thirties and lives alone in a small, rented cottage in rural Kent. He's good at his job but isn't well-liked by management. His main hobby is playing badminton at a club with his two best friends, Rocky and Gere.
Neil isn't your average kind of hero: he's not a policeman for a start and there are no personal or relationship issues that threaten to overwhelm him. He's just an ordinary guy. But if you ever get into difficulty, he's the one you'll want in your corner.
A lot of people who know me have accused me of basing Neil on myself. Guilty as charged: I was Head of Maths, I did play badminton a long time ago and I loathed senior management. But in my defence, I'm no lapsed karate expert or have ever helped an ex-student rob the ex-boyfriend of her mum. Furthermore, I have very little imagination so that borrowing from real life or extrapolating from it are my go-to methodologies for plot building.
e in Kindle and Paperback from Amazon, the first of the Neil Mackenzie trilogy.